Kapsch Partner Solutions
Global Program Leader HCM Suite (f/m/d)
Kapsch Partner Solutions ist innerhalb der global agierenden Kapsch Group für den Gesamtbereich Human Resources, Human Resources Development, Travel Management sowie die Lehraus- und Weiterbildung zuständig. Ein Team von hochqualifizierten Personalexpertinnen und Personalexperten sorgt für eine rundum professionelle Betreuung. Diese umfasst neben Recruiting, Onboarding und Personalverrechnung auch die Entwicklung von innovativen Aus- und Weiterbildungskonzepten.
One year ago, Kapsch decided to invest in Workday, an HCM software that is intended to globally drive all HR relevant programs and processes. This includes employee master data, recruiting, onboarding, payroll, talent management, learning, expenses, time and absence. The goal is to have one cloud-based source of information, globally aligned processes and thus to drive change towards state-of-the-art HR management. As a consequence, we will also enrich the HR service portfolio in order to create a unique employee experience and value proposition. The initial roll-out project will soon come to an end and we are aiming to create a strategic and operative lead position, lifting Workday from a roll-out project to a constant global program.
As a member of the Corporate Human Resources Department and reporting directly to the Executive Vice President Global HR, you will:
drive the Workday program from a process/technical/strategic perspective
develop the short and long term roadmap of current and further functionalities
work jointly with Global Process Owners, Regional/Country HR people and other functions (Finance, IT…) on evolving Workday to meet business needs and drive change within the organization
understand the end-to-end design from a business process and technical perspective
work with the technical support team, ensuring the end-to-end design is in place and is supported reliably and consistently
own the software release process from planning, requirements capture, prioritization, development, testing, deployment and communications
be the point of contact that works with Workday's external provider on contractual matters, software license control, supplier relationship and escalations
own the Workday budget and decide on external investments for consultancy, technical interfaces and licenses
visit Workday customer events, be part of the Workday customer community and make sure you are always up to date on related trends
lead the program team
For this challenging and very responsible role, we expect you to fulfill the following criteria:
Academic qualification (ideally IT-related)
Experience in managing complex projects/programs
High IT affinity and interest in software solutions (i.e. digital mindset)
Ability to assess needs, lead both directly and laterally and inspire others with a high level of empathy
Excellent English communication skills
Our offer to you
An interesting full-time position within a global renowned family owned company
An international working environment
Excellent working climate
A minimum gross salary of € 60.000,- p.a. All In; according to your qualifications and your job experience we are willing to overpay
Attractive salary increases according to your performance
Ongoing professional education and training measures
We are proud to be an equal opportunity employer and welcome all applications without regard to age, gender, religious beliefs/ ideology, sexual orientation, ethnicity or national origin.
Your contact: Pia Lutovsky, Recruiting Specialist Austria, Tel.: 0043 50 811 1917
Jetzt bewerben
Diesen Job teilen
Benefits
Aus- und Weiterbildungsangebote
Einkaufsrabatte
Flexible Arbeitszeitmodelle
Gute/ öffentliche Verkehrsanbindung
Homeoffice
Moderne Office-Infrastruktur
Weihnachtsurlaub und Fenstertagsregelung
MitarbeiterInnen Events
Gewinnbeteiligung
Strukturierte Karrierewege
Ihr Kontakt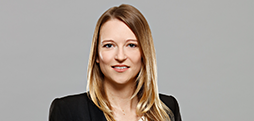 Pia Lutovsky
Recruiting Specialist
Kapsch Partner Solutions GmbH
+43 50 811 1917
Unsere Auszeichnungen