Director of Technical Operations
TriLite Technologies
We're seeking a hands-on, results-oriented operations leader in the technical field. The Director of Technical Operations will work closely with our CTO and be a key member of the TriLite leadership team. You have a strong entrepreneurial spirit, superior communication skills, and industry experience with respect to technical project management and/or supplier relationship management.

This position will be based in Vienna, Austria.
Who we are
TriLite Technologies is a fast-growing Augmented Reality company based in Vienna, Austria & Mountain View, California. We develop next-generation laser beam scanners for a global customer base manufacturing the AR/VR/MR head-mounted displays of the future.
What you'll do
You will be the key person responsible for managing the company's day-to-day technical operations:
You will plan, monitor and optimize the day-to-day running of the technical business to ensure smooth progress and optimum internal processes.
You will work directly with international suppliers to build relationships, manage procurement processes coordinate material and resources allocation as well as to gather feedback.
You will manage agreements with external electronic manufacturing partners and ensure that the company runs with conformity to established regulations.
You will build up our technical team to ensure that our company has the necessary people, skills and technical talents needed to reach our goals. You'll be responsible for setting up a technical team to ensure we are on target for our objectives as the company grows.
You will solve problems through cooperation with other groups in the company.
You will provide thought leadership and direction for product efforts with our engineering groups.
Who you are
You have experience in organizational management and leadership with an inspiring track record.
You have specific knowledge and enthusiasm for highly technological hardware products.
You have a proven track in executing and managing international supplier relationship activities with a knowledge of industry's legal rules and guidelines. You have prior experience or a good understanding of business processes, e.g., with respect to electronic manufacturing services (EMS) and/or supply chain.
You have a good understanding of the technical needs and internal processes in entrepreneurial companies with respect to growth trajectory and scaling.
You have excellent verbal/communications skills and a thoughtful, persuasive personal style.
You're comfortable developing and leading projects independently with little to no direction. You're capable of balancing multiple priorities and deadlines while being adaptable to the changing needs of the business.
Requisites:
Working permission for the EU/Austria.
Master Degree.
Min. 5 years of experience in engineering.
Min. 3 years of experience in manufacturing.
Min. 3 years of experience in strategy/planning.
English fluent.
Competitive salary dependent on qualifications and skills. We are looking forward to receiving your application, no cover letter required. Please direct your CV to hr@trilite-tech.com stating the Job Title.

TriLite Technologies GmbH
Frankenberggasse 13
1040 Wien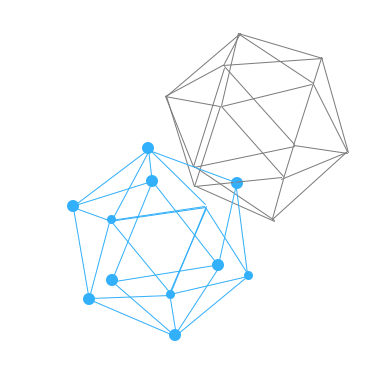 Email: hr@trilite-tech.com
Web: www.trilite-tech.com