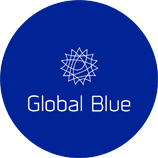 Global Blue invented the concept of Tax Free Shopping almost 40 years ago and is now the worldwide industry leader, enhancing the Globe Shopper experience and creating value for retailers and partners through a range of products and services. Global Blue's Tax Free Shopping solutions allow thousands of retailers, including most of the world's leading luxury, fast fashion and department store brands, to quickly and securely offer Globe Shoppers savings of up to 20% when shopping in 305,000 stores around the world. Global Blue's IT headquarters is located in Vienna.

www.globalblue.com
---
The successful candidate will work in the Global Blue Field Service team as an engineer focused on support of IT branch office and remote Refundpoint infrastructure including local servers and networking devices, but also organizing implementation and maintenance of desktop and mobile services.
This role is based in Vienna, Austria but will require close collaboration with decentralized local IT Managers or local 3rd parties for decentralized IT.
The candidate must have a strong service ethic & good communication skills as the role is client facing dealing directly with employees.
RESPONSIBILITIES
Coordinate all steps required to connect remote sites, refund points and kiosks to the Global Blue corporate network.
Set up, configure and maintain network devices like switches, routers, VPNs
Ensure IMACD (Installation, Move, Add, Change, and Disposal) of decentralized IT hard- and software within agreed SLA terms.
Ensure that all Configuration Items (CIs) of decentralized IT are kept up to date and stored centrally.
Assist the incident resolution process at locations with on-site staff.
Act as 2nd level support and coordinator for decentralized IT incidents not directly handled by the Servicecenter.
Accept, coordinate and prioritize all "customer" requests related to decentralized IT.
Ensure correct and timely ticket handling (initiate, track, update and close ticket).
Ensure diagnostic, classification and fault Isolation of incidents and assess priority and severity.
Coordinate incident resolution across 2nd and 3rd level.
Assist in root cause analysis.
Ensure that all internal and external SLA and OLA terms and conditions are met Keep desktop engineering up to date.
Ensure the fast restore of services across all IT systems by identifying and implementing fixes or workarounds.
Write and improve knowledge base pages for employees (incl. manuals and FAQs)
Support and Improvement Role
Perform network and system changes together or after preparation with 2nd level support teams
Prepare specifications, installation and testing of computer systems and peripherals within established guidelines
Contribute to audits
Perform regular reviews
Contribute to workflow optimizations and service catalogue setup
REQUIREMENTS
Profile and education
IT education (must be completed)
Min. 2-3 years of experience working with IT systems
Technical skills:

Windows (7, 8, 8.1, 10), Android, Apple products
networking and telecommunications (WAN, LAN, VOIP)
Active Directory, Domaincontroller, Remote deployment servers
SCCM, NAGIOS experience
Phone systems, preferable: Siemens
Windows Servers (2012, 2012 R2) with Hyper V

Understanding of the ITIL v3 ITSM best practice guidelines (ITIL foundation certification is a plus)
Fluent English language both spoken and written is a must
German language is a plus
Personal competencies
Excellent analytical and problem-solving skills
Good customer service mentality
High quality standards, accuracy and risk awareness
Excellent communication skills, especially within a multicultural global organisation
Independent, goal-oriented and self-motivating personality
Organizational skills and the ability to prioritize workload
WE OFFER
Global Blue offers a fast-paced, team environment. You will receive an outstanding total compensation and performance-related salary plan depending on your professional and personal qualifications. As we believe your compensation goes beyond your pay check, we offer a competitive salary plus yearly bonus, as well as a wide range of other perks and benefits:
Work in fast-growing international company and industry
State of the art office environment well connected to the public transportation system and with good infrastructure
International environment and inspiring colleagues from many different countries
Employee benefits and building events
Varied, interesting and challenging job
Benefits


Good location close to public transport

Wellbeing, company doctor, meal vouchers



International environment

Team building, party and events
As required by Austrian federal law we are obliged to disclose the minimum annual compensation according to the respective Austrian collective agreement for this position, which amounts to € 28.237,16.