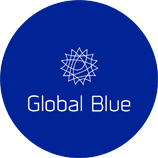 Global Blue invented the concept of Tax Free Shopping almost 40 years ago and is now the worldwide industry leader, enhancing the Globe Shopper experience and creating value for retailers and partners through a range of products and services. Global Blue's Tax Free Shopping solutions allow thousands of retailers, including most of the world's best luxury, fast fashion and department store brands, to quickly and safely offer Globe Shoppers savings of up to 20% when shopping in 300,000 stores around the world. Global Blue's IT headquarters is located in Vienna.

www.globalblue.com
---
OVERVIEW
Global Blue invented the concept of Tax-Free Shopping almost 40 years ago and is now the worldwide industry leader, enhancing the Globe Shopper experience and creating value for retailers and partners through a range of products and services, e.g. tax-refunds in cash or as non-cash transactions.

In order to expand the capabilities of Global Blue's central payment application – which executes millions of refund transactions to travellers' credit-card-, bank-, Alipay- or WeChat accounts – we are looking for a talented Associate Product Manager who will be part of the product management team and will be responsible for taking care of projects, change requests, and releases in the payment area. The role "Associate Product Manager Payments" is a mix of business analyst, product owner, and release manager. You have a software engineering background, possess good backlog management skills as well as strong skills in translating high-level business requirements into concrete and clear user stories. Furthermore, you have good planning and communication skills so that you can keep internal stakeholders informed and happy.

You enjoy collaborating with diverse cross-functional teams as you will interact with the development team, commercial and business units, as well as all other functions inside Technology. The Associate Product Manager reports directly to the Product Manager Payments.
RESPONSIBILITIES
Defining roadmaps (ca. 5% of your time)

Supports the Product Manager in creating and maintaining the Product Roadmap

Gathering the voice of the customer (ca. 55% of your time)

Aligns with relevant stakeholders on requirements and their priorities
Maintains the Product Backlog (in collaboration with Product Management, Business Units and Engineering)
Analyses high-level business requirements and turns them into user stories ready for development

Managing the entire product life cycle (ca. 40% of your time)

Prepares development pipeline for the sprints
Supports QA in creating/reviewing test cases
Prepares and executes User Acceptance Tests
Drives the analysis of production issues
Maintains the product documentation
Your background
Education and experience:
Desirable: Degree in Computer Science or Engineering (preferably with focus on Requirements Engineering)
Minimum 3 years of practical experience as a Product Owner, Product Manager or Business Analyst/Requirement Engineer
Solid understanding of agile methodologies (SCRUM)
Desirable: IREB and/or Scrum master or Product Owner certification)
Desirable: Software development skills (although not actively needed) .NET, SQL
Desirable: Strong knowledge of Payments industry and Transaction Processing Systems (Credit card ecosystem, PCI DSS)
Excellent verbal and written communication skills in English
Personal competencies:
"Hands-On" mentality with the ability to work in a dynamic environment
Ability to effectively collaborate and communicate in a multicultural, multinational environment and mobilize cross-functional high-performance teams
Independent, goal-oriented and self-motivating personality
Ability to collect, clarify, and translate business requirements into documentation and conceptual design from which products are enhanced and developed
Good presentation skills and an ability to engage audiences
Organizational skills and the ability to prioritize workload
WE OFFER
Global Blue offers a fast-paced, team environment. You will receive an outstanding total compensation and performance-related salary plan depending on your professional and personal qualifications. As we believe your compensation goes beyond your pay check, we offer a competitive salary plus yearly bonus, as well as a wide range of other perks and benefits:
Work in fast growing international company
Most state of the art office environment
Development and potential to grow
Multi-cultural environment
Inspiring colleagues from many different countries
Benefits
Employee referral program
Teambuilding, Team events, Christmas Party
BENEFITS


Good location close to public transport

Wellbeing, company doctor, meal vouchers

Team building, party and events



International environment
Global Blue guarantees an attractive, competitive and performance-related compensation package based on your professional and personal qualifications as well as on market-oriented salaries and, therefore, our compensation package is significantly above the stated minimum salary.

As required by Austrian federal law we are obliged to disclose the minimum annual compensation according to the respective Austrian collective agreement for this position, which amounts to 34,182,96 EUR.